At Carlton Scale we believe that training and developing our employees is the best way for us to bring the most value to our customers. Our business is technical and we service and repair a broad range of products. We are committed to providing the resources necessary to help us become the experts for all weighing applications. Our training strategy involves 4 major sources:
Carlton Academy
Carlton Academy is a source of training that we created 2 years ago in order to create more "hands-on" training for our scale technicians. Our most experienced technical resources have facilitated this training initiative and we are successfully transferring the knowledge of experience to our new generation of technicians. Our focus area for this scale technician training is for technicians with 1-5 years experience or those that may be unfamiliar with certain product lines or weighing applications. If you are interested in attending a Carlton Academy session, please email info@carltonscale.com for the next available class.
Factory Training: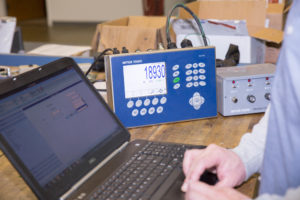 This initiative is primarily handled through our most strategic partner, METTLER TOLEDO. As the global leader in weighing solutions, METTLER TOLEDO offers multiple levels of training. Training classes range from the basics of weighing to high-level programming and also offer an inside view of the engineering behind their products. We have found that this training has been a vital part of keeping up with technological advances in our industry. Many of our technicians have earned the status of Master Technician with METTLER TOLEDO which involves an intense curriculum that is made up of credit hours and continuous education.
Apprenticeship Training:  
This is the most common training that allows our more experienced technicians to work in the field with our new generation of technical resources. This training allows us to mentor our employees on how to handle all situations when in the field.  From an installation of a vehicle scale to the troubleshooting of a lab balance, we give our employees firsthand scale technician training in the field before sending them to a job by themselves.
E-Training: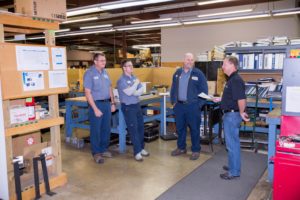 This is an ongoing initiative that we have adopted over the past 2 years utilizing the resources of METTLER TOLEDO's LMS educational system. We assign classes to our technicians based on their expertise level and their customer demands. We have found this to be an effective learning tool for our employees and it is more conducive to the demanding schedules. This training will not replace other sources of training but is utilized for knowledge and reinforcement.
To Request More Information: