Not Just Weighing Products, Weighing Solutions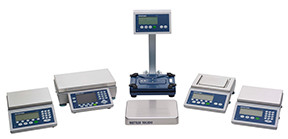 Carlton Scale offers general weighing solutions manufactured by METTLER TOLEDO and other quality vendors. These products utilize the most advanced technologies in both strain gage and electromagnetic force technology in order to guarantee pinpoint accuracy across the bench scale line. Our rugged platforms are suitable for daily use in dry and wet environments with many models approved for operation in hazardous areas.
With our Custom Automation Team, we are also able to find a number of solutions for whatever your specific process requires. With over 20 years of experience providing tailored solutions, we have the expertise and resources to find the best solution to your production problems.