Under-Filling Is Illegal! Overfilling Doesn't Pay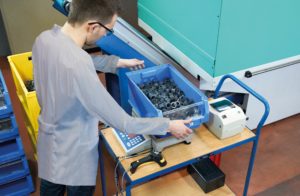 Your customers expect a certain level of quality to your products. Complete packages with parts and pieces, regulatory compliance, and internal audits with ease. METTLER TOLEDO offers precise products, cost effective accessories, and rugged scales that are designed to ensure your customers receive the quality you have become known to provide through your in-process operations.
We also offer unique products for quality assurance laboratories. Your laboratories can maintain state of the art precision and accuracy with METTLER TOLEDO, Ohaus, and other quality products.
With Carlton Industrial Automation's customized software solutions, you are able to attain the actionable data that you need to make smart quality assurance decisions.