The Best Vehicle Scales on the Market. Period.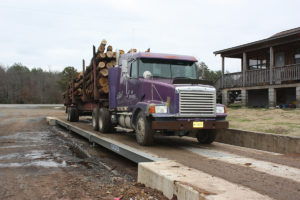 Vehicle Weighing for many customers is a cash register. Raw material and products are bought and sold across the scale daily, making it one of the most important investments in a facility. Vehicle scales need to be durable enough to withstand massive amounts of weights as well as the weather.
Carlton Scale offers the complete line of truck and rail scale products and accessories manufactured by METTLER TOLEDO. Truck scales are available with steel deck or concrete weigh-bridges designed for applications that range from light commercial to heavy duty. We also offer conversion kits that are available to retrofit your existing truck and rail scales with the latest in weighing technology.
We also offer rental options to make sure your scales are always running, even when a new scale is being installed!