Weigh Better ® Laboratory Service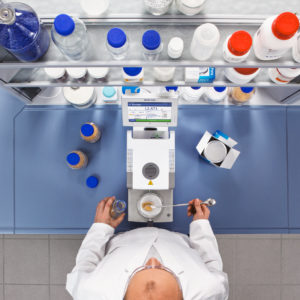 We work on a wide range of laboratory equipment from balances to fume hoods. Our laboratory service team ensures the optimal performance of all lab equipment. We will deep clean equipment and offer a greater level of support for laboratory equipment in addition to calibration. The Carlton Scale laboratory service division offers full service or standard calibration services including regularly scheduled or single time deep cleaning maintenance.
A calibration certificate is offered with an "As Found/As Left" reading of the weight results; the certificate is governed by customers standard operating procedures, manufactures specification, or in accordance to Carlton Scales accreditation. We maintain ASTM Class 0, Class 1, and an OIML Class F1 weight kits for calibration.
Full-Service Calibration – Cleaning of internal and external parts, thorough inspection of mechanical components, and cleaning of the internal weight/mass if so equipped. Performed to manufacturer's specifications per equipment*
Standard Service Calibration – External only cleaning and calibration of the equipment. Performed to manufacturer's specifications per equipment*
*Adjustment of calibration for weighing equipment can be conducted by means of METTLER TOLEDO, Ohaus, and/or Sartorius service software.
The Carlton Scale Lab Division Performs or Oversees Calibration For:
Balances
Moisture Analyzers (Weight / Temperature)
Titrators
Density & Refractive Index
pH Meters
Pipettes
Calibration of weights
Thermometer/thermocouple
Viscometers
Gauges
Timers
Enclosures
Fume hoods
Flow meters
Anemometers
Electronic meters
…..and more
Manufacturers:
AND
BioHit
Eppendorf
Gilson
Hamilton
Jencons
METTLER TOLEDO
Ohaus
Sartorius
Rainin
Termo Fisher
VWR
….and more