Carlton Group Acquires CCTI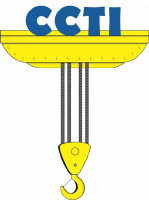 FOR IMMEDIATE RELEASE: 1/11/2022

Greensboro, NC: Carlton Group, a premier provider of industrial weighing and measuring services, has announced today that it has finalized acquisition of Crews Crane Training International, Inc. (CCTI), a recognized leader in crane and hoist training and inspection services.

The acquisition of CCTI complements Carlton Group's recent acquisition of ES, Inc. Hoisting Solutions in November 2021. With CCTI, headquartered in Charlotte, NC, Carlton Group will now have the ability to offer a comprehensive range of crane, hoist, and integrated safety training and certifications.

With over thirty years' training experience, CCTI can provide extensive capabilities to help customers achieve compliance, improved business outcomes, and operational efficiencies related to material handling. CCTI offers a wide range of consultative program design services to ensure training programs address unique end-to-end user requirements involving federal, state and local occupational safety regulations, industry standards, quality management, and company procedures.

Carlton Group, dba Carlton Scale, which has sold, serviced and designed all types of weighing instruments, scales, and controls since 1946, first expanded the range of its industrial service, sales and automation solutions by bringing ES into the fold In November. The addition of CCTI to the Carlton Group family enables the company to provide additional value to its customer base.
"With our new acquisition", says Chris Trevey, fifteen-year owner of Carlton Group, "we have the ability to serve our industrial customer base with an extended width of product, service, and training solutions. In addition to the crane and hoist design and service capabilities, we now have the ability to offer our customers application-specific and customized safety training and certifications."
"The team from CCTI matches up well with our Weigh Better® culture and values," adds Trevey, "and we see both the ES, Inc., and CCTI acquisitions as closely aligned with our mission to provide our customers with the highest value for critical compliance, automation, safety and measuring systems, and well as to achieve improved outcomes throughout any operation."
"We're excited about the value we can add to the Carlton Group family", says Joe Crews, past owner of CCTI. "Our cultures and values are highly compatible, and like the Carlton Group, CCTI is an industry leader, recognized by OSHA as experts in the material handling industry, and used for consultative services by both federal and state OSHA representatives."

Joe Crews, founder of CCTI, has traveled extensively to sites all over the world providing services for companies using material-handling equipment. He currently holds memberships in the following organizations:
Association of Crane and Rigging Professionals
National Safety and Health Council
American Society of Safety Engineers
Association of General Contractors
U.S. Navy, retired
As one of the largest Mettler-Toledo Distributors in North America, Carlton is the premier provider of industrial weighing and customized automation solutions. The company has ten fully staffed branches, located in Charlotte, Greensboro, and Greenville, NC; Knoxville, Kingsport, and Morristown, TN; Roanoke, Richmond and Chesapeake, VA; and in Salisbury, MD which services the entire Delmarva Peninsula and Delaware.

More information on CCTI, Inc. can be found at https://cranetraininginternational.com.