Carlton Group Acquires ES, Inc.
Expands Range of Comprehensive Weighing and Custom Automation Solutions
FOR IMMEDIATE RELEASE: 11/2/2021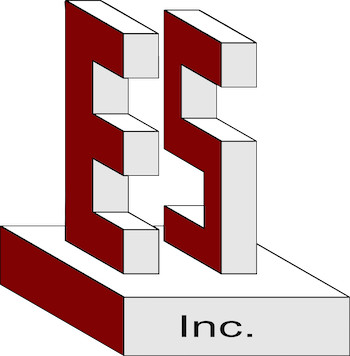 Greensboro, NC: Carlton Group, a premier provider of industrial weighing, measuring, and custom automation services has announced today that it has finalized the acquisition of ES, Inc., a well-regarded hoisting solutions company.
Carlton Group, dba Carlton Scale, which has sold, serviced, and designed all types of weighing instruments, scales, and controls since 1946, seeks to expand the width of its industrial service, sales and automation businesses by bringing ES into the fold.
Based in Morristown, TN, ES, Inc. has built, maintained and inspected a full range of lifting equipment with a reputation for safety and productive hoisting solutions for more than twenty-five years.
According to Chris Trevey, thirteen-year owner of Carlton Group, the acquisition of ES, Inc. further illustrates the company's commitment to delivering the most reliable and innovative range of industrial weighing, custom automation, and support services in the industry.
"We're excited to announce the addition of ES, Inc. Hoisting Solutions to our family at Carlton Scale", says Trevey, "and the combined capabilities will allow us to expand the scope of our product, service and design solutions. Overall, our alignment of core values will support our commitment to provide service with integrity, while delivering sustainable value to our customers, associates, and vendor partners."
"Incorporating the capabilities of ES," adds Trevey, "will ensure that we continue to deliver our Weigh Better® mentality in all facets of our business, while helping customers address their most difficult operational, quality control, and compliance challenges to achieve improved business outcomes."
"We're thrilled to be a part of the Carlton Group family", says Larry LaPlue, primary owner of ES. "Our cultures are highly compatible in that we both strive to serve our customers, our employees, and our partners with integrity and purpose, while effectively addressing safety concerns."
As one of the largest Mettler-Toledo Distributors in North America, Carlton is the premier provider of industrial weighing and customized automation solutions. The company has nine fully staffed branches, located in Charlotte, Greensboro, and Greenville, NC; Knoxville and Kingsport, TN; Roanoke, Richmond and Chesapeake, VA; and in Salisbury, MD which services the entire Delmarva Peninsula and Delaware. ES, Inc. will continue to operate out of its Morristown, TN office.
More information on ES, Inc. can be found at https://hoistingsolutions.com/.