APPLICATION STUDY: Custom Filling Solution
Filling is a surprisingly tricky part of many production environments. Ensuring everything is packed as efficiently as possible while not over packing or under packing product can be costly if not accounted for when setting up processes.  Powders are especially tricky to deal with due to air pocket creation in the container and potential hazardous area implications.
See a recent custom filling solution we provided for a customer's bulk bag filling process using METTLER TOLEDO floor scales and Carlton Industrial Automation FillPlus! Solutions.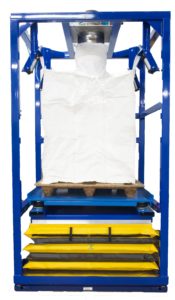 We have over twenty years designing filling solutions like this. Learn more about filling projects or more!